Hi Everyone!
Welcome and thank you for coming to the
Jaded Blossom Valentine Stamp Release Blog Hop

.
I'm so happy that you Loved all of
the projects this week!
If you're here from Kate's Blog then
you're in the right place.
But, if you're just passing thru,
you should start at the beginning HERE.
You won't want to miss anything.
There will be a complete line up of the hop
at the bottom of this post.
Now...on to my project...
I LOVE Valentines Day...Don't you?
The Jaded Blossom Stamp sets that I used on this project are...
Simple Sayings Valentine Edition
and
Conversation Candies
The Champagne bottle is from SVG Cuts
So, if you missed any of my projects,
here's the week at a glance...
Now...Don't you worry...
We have a very special deal for you...
This weekend only, you can get the
ENTIRE STAMP RELEASE package for $68.99
and FREE SHIPPING

*

W/I the United States

**

only.
(*Free Shipping applies to those that order the entire release.
Must enter coupon code VALENTINE at checkout)
(**Shipping outside the US will be discounted)
Entire Release Package...
(Click on the picture and it will take you
directly to the Jaded Blossom Store)
Please note that Love Stings (pictured below)
is not included in the
January stamp package deal...
If you want that set, you'll need to ADD it to your cart.
We also have Sweet Birthday Wishes
and
Hey Cupcake!
These stamp sets are now being sold individually...
Sweet Birthday Wishes $15.99
Have you noticed our new packaging? I LOVE it!
If you want to replace your old packaging with the new bags,
we now have them available!
They are being sold in quantities of 10.
Zip Closure Replacement Bags
6 inch tubes (Candy not included) $4.99 set of 5
We can't have a blog hop without some blog candy RIGHT??
This month Jaded Blossom is giving away a
$15 Gift Certificate to the Jaded Blossom Store.
2nd Giveaway Trendy Twine is also sponsoring
us this month giving away
a
sample of the yummy "Berry Red" twine
(Pictured below with the burlap and jute)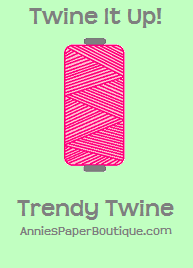 Our 3rd Giveaway is 1 yard of Burlap
and 1 yard of Jute Twine
(This is a picture of the 2nd and 3rd giveaway)
All you have to do to enter is
Comment, Comment, Comment...
The more blogs you comment on
the more chances you have to win?
Now that all of the blog candy has been announced,
let's move on with the hop...
Next up is the Amazing Jamie
Just in case you get lost here is the entire line up...
Thank you for hopping with us today!
You are going to LOVE your new
Jaded Blossom Stamps and Treat Containers :)